---

Please consider a tax deductible donation today so that our wonderful facility will stand the test of time for future children.
From all of us here at the Skaneateles Early Childhood Center, we thank you for considerate donation. YOU have made a difference to keep high-caliber child care and early childhood education in our community. And we, who currently administer and deliver our exceptional services, and the current 95 children and 61 families who benefit from the Skaneateles Early Childhood Center THANK YOU from the bottom of our hearts!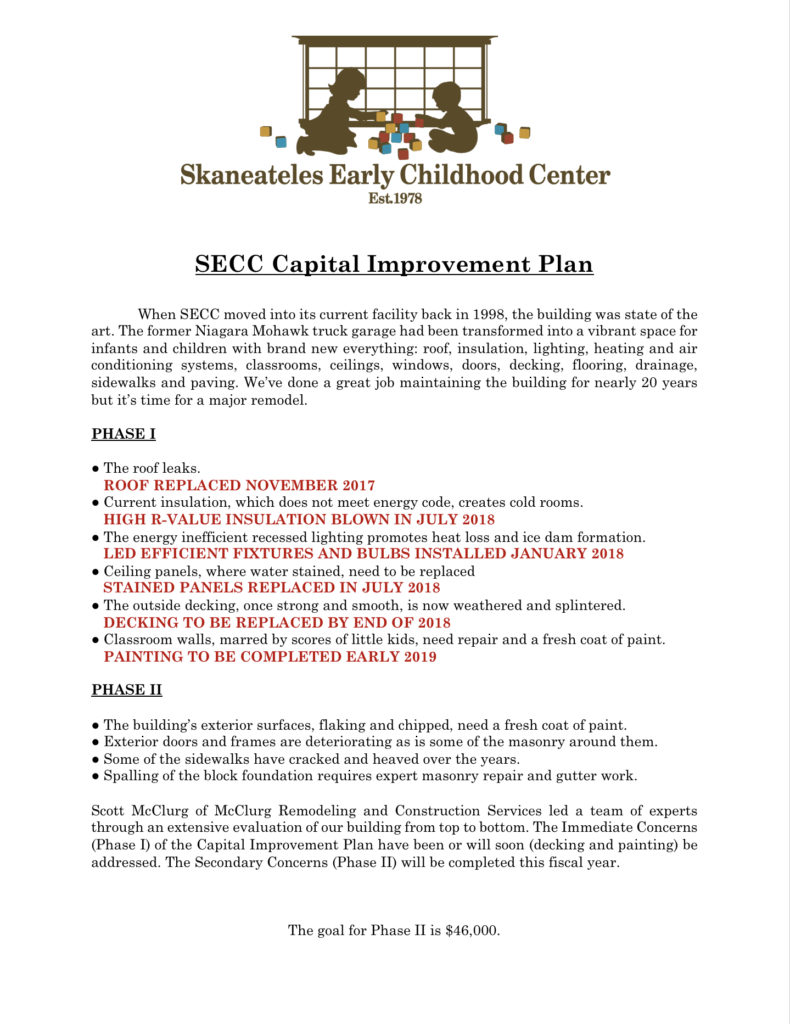 You can use the "
DONATE

" button below to submit a donation using your credit card. You will be re-directed to our PayPal Annual Appeal Donation Page where you may choose your donation amount and provide all the required information.